Dentist That Put You To Sleep To Pull Teeth
What Is Sleep Dentistry?
Have you ever wished you could simply sleep through your dental treatment? That's where the concept of sleep dentistry comes in, a practice growing in popularity at many dental practices across the globe. If the idea of dental care fills you with anxiety, you're not alone. Many people suffer from dental anxiety or fears that can make routine dental visits intimidating.
But what if you could close your eyes, drift off, and wake up with your dental work completed? That is exactly what sleep dentistry aims to achieve. Dentists can use a carefully controlled sedation method to help patients relax or even sleep through their procedures.
This approach is a game-changer for those who dread the dentist's chair and is making dental health much more accessible for everyone.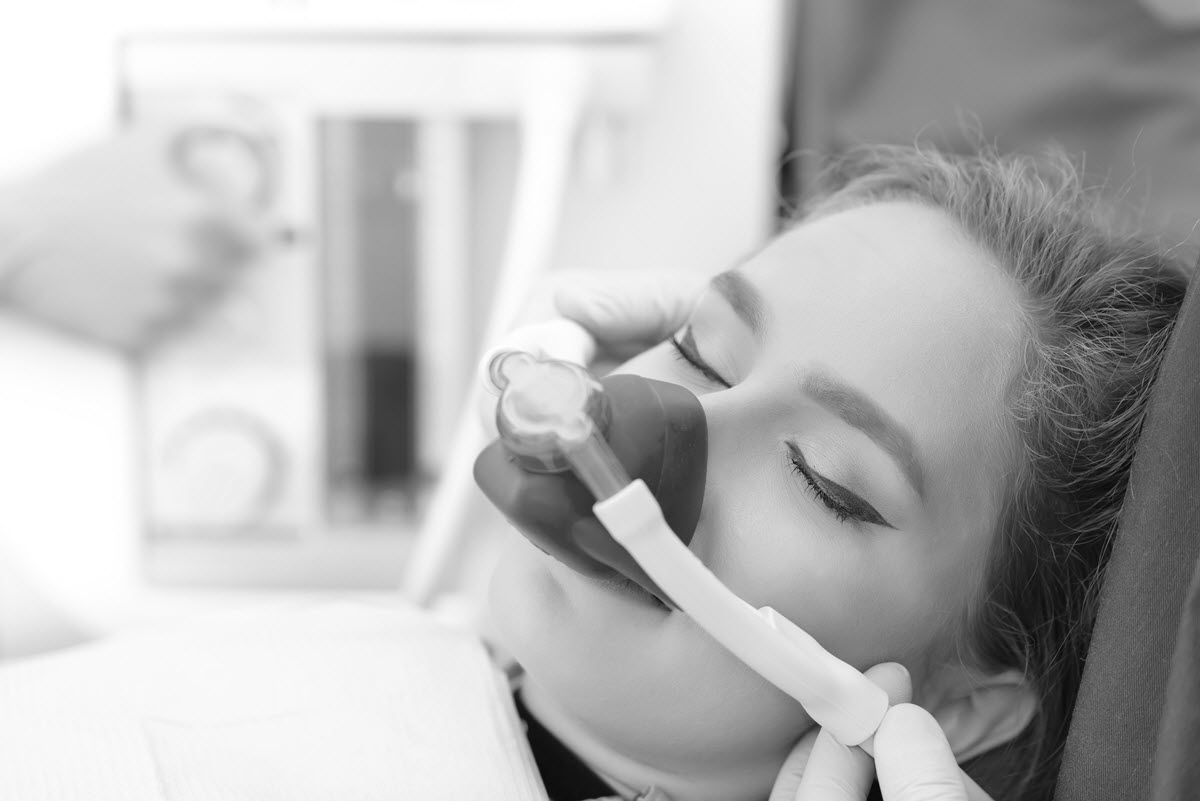 Comparing Sleep Dentistry With Other Sedation Dentistry Methods
Understanding the different sedation options for dental treatments can help patients make informed decisions about their care. Pure Dentistry dental practice in Brisbane provides patients with several sedation techniques, each suitable for different needs and dental procedures.
One common method is IV or twilight sedation, which involves administering sedative and pain-relieving drugs directly into a patient's bloodstream. IV sedation puts you in a 'dream-like' state where you'll be relaxed but still conscious throughout the procedure. IV sedation is popular for those with moderate to severe dental phobia.
Another option is oral sedation, a pill or liquid medication taken by mouth before the procedure. The oral sedation technique can help relax anxious patients and make the dental experience more comfortable.
A lighter form of sedation uses laughing gas which provides conscious sedation. Like IV sedation, laughing gas or inhalation sedation is a form of conscious sedation used in dentistry for adults and children who fear even regular dental treatment (see happy gas for children in Brisbane). It's often used for minor procedures and for patients who experience mild dental anxiety.
Finally, we have sleep dentistry, which uses a general anaesthetic to put patients completely to sleep for the entire procedure. Patients undergoing dental treatment under general anaesthesia won't remember the procedure as they will be asleep.
Sleep dentistry methods are often preferred for:
extensive treatments

surgical procedures

those with extreme dental fears

those with special needs
The Role and Benefits of Sleep Dentistry For Dental Treatment
Sleep dentistry plays a significant role in making dental treatment more accessible and comfortable for many people. 
For anxious patients, sleep dentistry can help overcome fears associated with dental procedures. It's also beneficial for those with a hypersensitive gag reflex, making treatments much more manageable.
Sleep dentistry is a way to safeguard oral health without the stress and discomfort traditionally associated with dentist appointments. By putting patients in a state of deep sleep, dentists can perform even extensive procedures without causing the patient any distress.
Beyond patient comfort, sleep dentistry also enables dentists to perform complex or multiple procedures in one visit, improving the efficiency of patient care at the dental clinic. Ultimately, sleep dentistry helps ensure that fears or anxieties do not hinder essential dental health.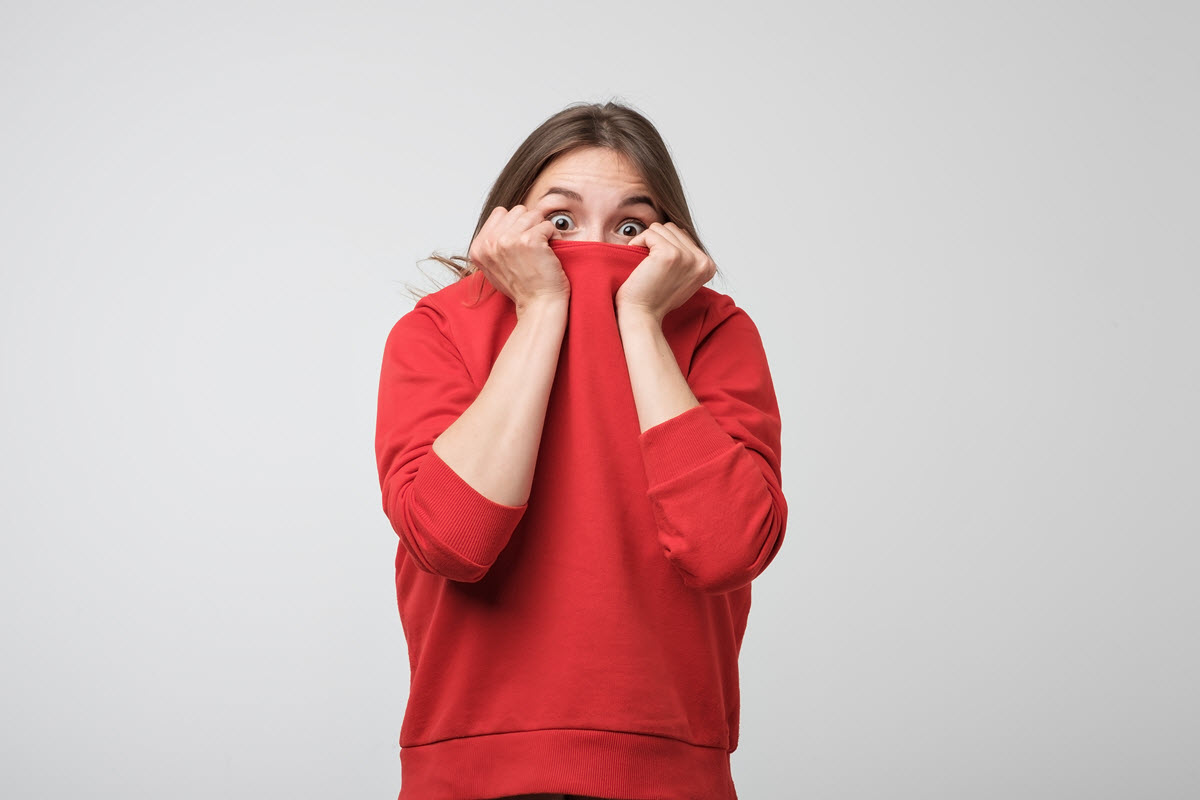 Risks and Side Effects of General Anaesthesia
Like other sedation options, general anaesthesia, used in sleep dentistry, may carry potential risks and side effects. While most people tolerate it well, there are cases where side effects occur.
The most common side effects are temporary and may include nausea, vomiting, or drowsiness. Some patients might experience confusion or memory loss upon waking from deep sleep.
Rare but more serious risks can include allergic reactions to the anaesthesia, respiratory problems, or heart complications. These risks can increase if the patient has certain pre-existing health conditions or the surgical procedure is particularly long or complex.
The dentist must know a patient's complete medical history before administering general anaesthesia. It is part of the high standard of patient care that any reputable dental clinic should adhere to.
However, it's essential to note that adverse effects are relatively rare, and the benefits of overcoming dental anxiety and maintaining dental health outweigh the potential risks for many people.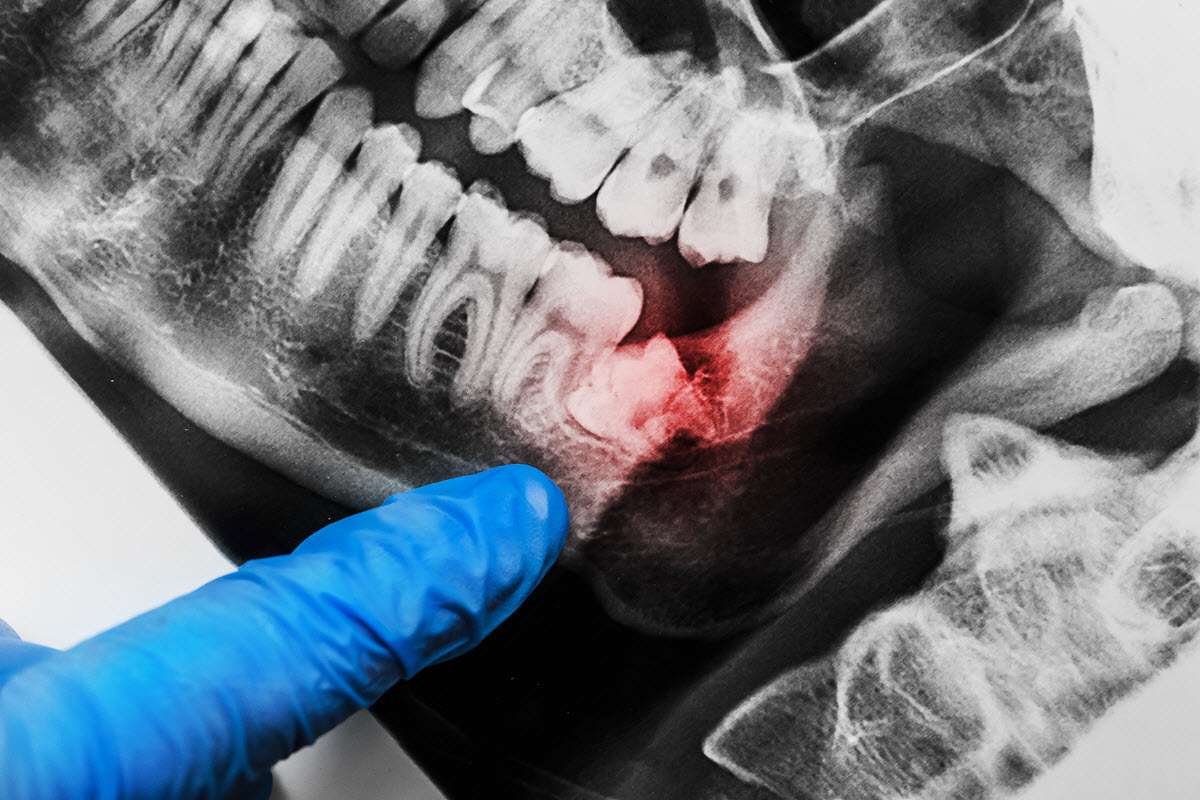 Tooth Extraction Under Sleep Dentistry in Brisbane
Tooth extraction is a common dental treatment that sometimes becomes necessary. Whether due to overcrowded teeth, or wisdom teeth causing trouble, extractions are sometimes necessary for maintaining oral health and ensuring healthy smiles.
Undergoing a tooth extraction can seem intimidating, but sedation dentistry has transformed how these procedures are carried out.
Dentists can use general anaesthesia for tooth extractions. However, this is typically reserved for more complex or extensive dental procedures or patients with severe anxiety or difficulty staying still. Most tooth extractions can be done under local anaesthesia, which numbs only the specific area where the procedure will be done without putting the patient to sleep. Let's walk through the process together:
Initial Dental Examination: Your dentist will conduct a thorough dental examination to understand your dental needs. The examination includes taking diagnostic X-rays to understand the situation beneath your gums clearly.
Consultation: After the examination, your dentist will discuss the need for extraction and the suitability of sleep dentistry for your specific case. The dentist will explain the process, answer your questions, and address any concerns you might have.
Preparing for the Procedure: If you're a good candidate for sleep dentistry, your dentist will collaborate with a specialist anaesthetist to prepare for the dental treatment. Your dentist will provide instructions about eating, drinking, and medications before the extraction.
The Procedure: On the day of your extraction, you'll be made comfortable in a hospital setting. The specialist anaesthetist will administer pain-relieving drugs and a general anaesthetic, inducing a state of deep relaxation.
Tooth Extraction: Once you are asleep, your dentist will administer a local anaesthetic to ensure your gums are numbed when waking up. They will then proceed with the extraction, carefully removing the tooth or teeth. See wisdom tooth extraction dentists in Brisbane.
Recovery: After the procedure, you'll be taken to a recovery area where you'll gradually wake up. You might feel groggy or disoriented initially, which is normal. Our caring dentists and specialist anaesthetists will monitor you closely to ensure you're recovering as expected.
By using sleep dentistry for tooth extractions, dental care becomes a less anxiety-provoking experience. It's all about ensuring your comfort throughout the process while addressing your dental health needs effectively. Remember, the goal is to keep your dental appointments as stress-free as possible, allowing you to get the necessary and sometimes extensive treatment without fear and anxiety.
How To Prepare For A Dental Procedure Under General Anaesthetic
Preparation is vital for dental treatments under general anaesthesia. Your dentist will provide detailed instructions ahead of time to ensure the procedure goes smoothly. Here are some general guidelines to follow, although it's crucial to always adhere to your own dentist's specific instructions:
Fasting:

Typically, patients are advised to fast (no food or drink) for a certain number of hours before the procedure. It reduces the risk of complications during the procedure.

Medications:

You should inform your dentist about any medications you're currently taking, including over-the-counter drugs and supplements. In some cases, you may need to adjust your normal routine.

Health Status:

It's important to keep your dentist updated about any changes in your health. New health issues or infections could affect the safety and success of the anaesthesia and the procedure.

Transportation:

You'll need to arrange for someone to drive you home after the procedure, as the effects of the anaesthetic will make it unsafe for you to drive.

Sedation Appointments:

Make sure to follow the specific timing for your sedation appointments. Being late can disrupt the surgical schedule and fasting preparations.
What's The Recovery and Post-Procedure Care Like
The recovery process from general anaesthesia and tooth extraction is equally as important as the procedure itself. After the dental treatment at sedation dentistry Brisbane, you'll wake up in a recovery area. You may feel groggy or dizzy, and having no memory of the procedure is common.
Here are some post-procedure care tips for adult patients:
Rest:

Take it easy for the rest of the day. Rest is essential as your body recovers from the anaesthesia and the procedure.

Eating and Drinking:

Start with clear liquids and soft foods. Avoid hot drinks and food until the numbness wears off to prevent burns or bites to the cheek.

Pain Management:

Your dentist may prescribe pain relief medication. It's essential to take it as directed to manage any discomfort.

Oral Hygiene:

Your dentist will provide specific instructions for oral care. Usually, gentle rinsing with warm salt water is recommended.
Follow-up: A follow-up appointment will be scheduled to monitor healing and address any concerns.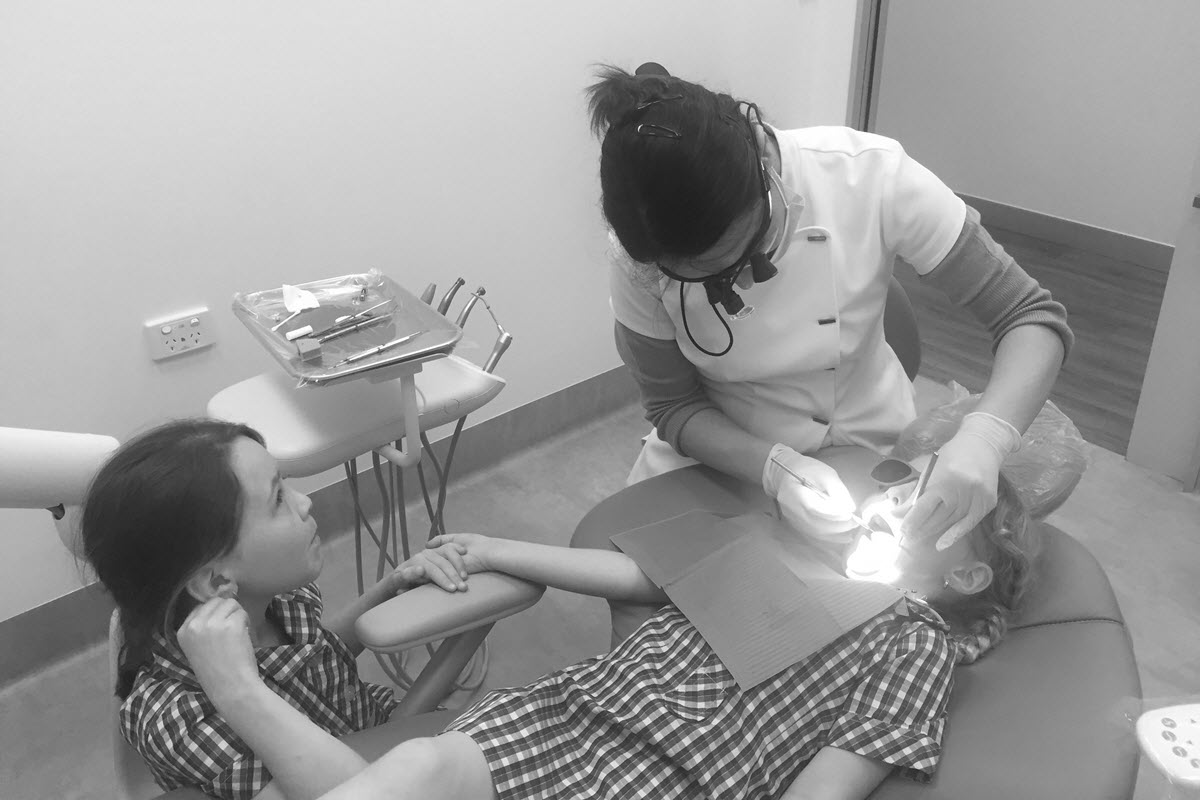 Sleep Dentistry for Children
Sleep dentistry for children using general anesthesia is a significant innovation in pediatric dental care, effectively addressing challenges such as fear, restlessness, and misunderstanding of dental procedures often encountered by young patients. This patient-centric approach transforms traditional dental treatment methods, providing a less intimidating and more comfortable experience. The effectiveness of using general anesthesia to manage children's anxiety and facilitate safer, more efficient dental procedures is well-established through rigorous scientific research and extensive clinical practice.
The goal of sleep dentistry is clear – to make dental procedures less traumatic for children. This is achieved by ensuring the child remains calm and unaware throughout the procedure, significantly minimizing potential fear and resistance. The administration of general anesthesia follows a strict procedure, conducted by trained anesthesiologists, with the child's vital signs being closely monitored throughout the treatment to ensure their safety. This approach proves particularly beneficial for children requiring extensive dental work, those with special needs, or children who've had previous traumatic experiences with dentistry. However, it's crucial to note that the use of general anesthesia is not a one-size-fits-all solution. Each child's specific needs, the nature of the dental procedure, and a thorough risk-benefit analysis always inform its application, ensuring an objective, individualized approach to pediatric dental care. It is best to make an initial consultation with a paediatric dentist in Brisbane first.
Understanding the Costs of Sedation Dentistry Brisbane
General anaesthesia costs in Australia vary based on procedure complexity and specific dental practice. Costs can range from hundreds to over a thousand dollars per hour, covering anaesthetist's fees, hospital fees, and medications.
Coverage under Private Health Insurance differs greatly among plans, with some covering a portion of the anaesthesia cost if necessary. It's advised to contact your insurance provider to clarify coverage details.
Discussing costs and payment options with your dentist is essential for a clear understanding of financial expectations.
Frequently Asked Questions
Why Would I Need Sedation Dentistry For a Dental Procedure?
Sedation dentistry is beneficial for patients experiencing anxiety, making going to the dentist a less stressful experience. It also aids those with a sensitive gag reflex.
Is Sleep Dentistry Safe?
Sleep dentistry is generally safe when performed by trained professionals. It provides deep calming relaxation and offers a solution for patients who experience dental anxiety or need extensive dental procedures. However, as with any medical procedure involving anesthesia, it may carry some risks, ranging from minor side effects like nausea and grogginess to more serious complications, although these are rare. Before the procedure, the risks and benefits should always be discussed thoroughly with your dentist and anesthesiologist. 
Who Can Administer General Anesthesia?
GA should only be administered by an appropriately qualified health practitioner, such as an anaesthetist or specially trained dentist.
Is Sedation Dentistry Necessary For Tooth Extraction?
Sedation dentistry isn't always necessary for tooth extractions but can provide comfort and ease, especially when multiple visits are required.
Sleep Dentistry Dental Clinics in Brisbane
Brisbane Kids Dentist
Brisbane Kids Dentist provides sleep dentistry for children using general anaesthesia for young children. Sleep dentistry for children requires a significant amount of coordination with the hospital and the anaesthetists and treatment planning by a paediatric dentist. Make an initial consultation so the dental team can review the process with you.
Pure Dentistry
Pure Dentistry is a sedation dentist in Brisbane that provides stress-free dental experience using general anaesthetics. At Pure Dentistry, they transform going to the dentist into a relaxed encounter. We offer sleep dentistry, and other dental sedation options like IV sedation and laughing gas, ensuring comfort even during an invasive or surgical procedure. Schedule your sedation appointment now by calling us on the phone number 07 3343 4869 and turn your dental care journey into a calm, anxiety-free experience with us.
Brisbane Dental Sleep Clinic
The sedation dentists in Brisbane Dental Sleep Clinic provide sleep dentistry or IV sedation (twilight sedation) for adults with severe gag reflex, special needs and certain medical conditions or severe dental anxiety or dental phobia.