Put To Sleep Dentist: Dreaming Through Dental Treatment
A dentist's chair isn't most people's preferred relaxation spot. The sound of the drill, the glare of the overhead light, and the anticipation of what's to come next can be nerve-wracking. But what if there's a way to transform these visits into a peaceful nap, waking up to a brighter smile and none of the stress? In the revolutionary world of sleep dentistry, this isn't just a dream—it's a reality. Join us as we delve deep into this game-changing approach, making fear of going to the dentist a thing of the past.
A World Without Dental Phobia
Going to the dentist, for many, is not merely about a routine check-up. Instead, they are fraught with unease and distress. Dental phobia or anxiety are real concerns preventing many individuals from seeking regular dental treatment.
Dental anxiety is nervousness about an upcoming dental examination or visit, while a dental phobia is a more severe, deep-rooted fear. This intense fear can lead many to avoid dental care altogether, a decision that can have severe consequences on oral health.
Recent statistics reveal that many people delay or entirely avoid seeking dental treatment due to these fears. The mere thought of surgical procedures, even if they're as basic as tooth extraction, can send shivers down their spine. 
It isn't just about the procedures, either; even the anticipation of potential discomfort or past negative experiences can be a trigger.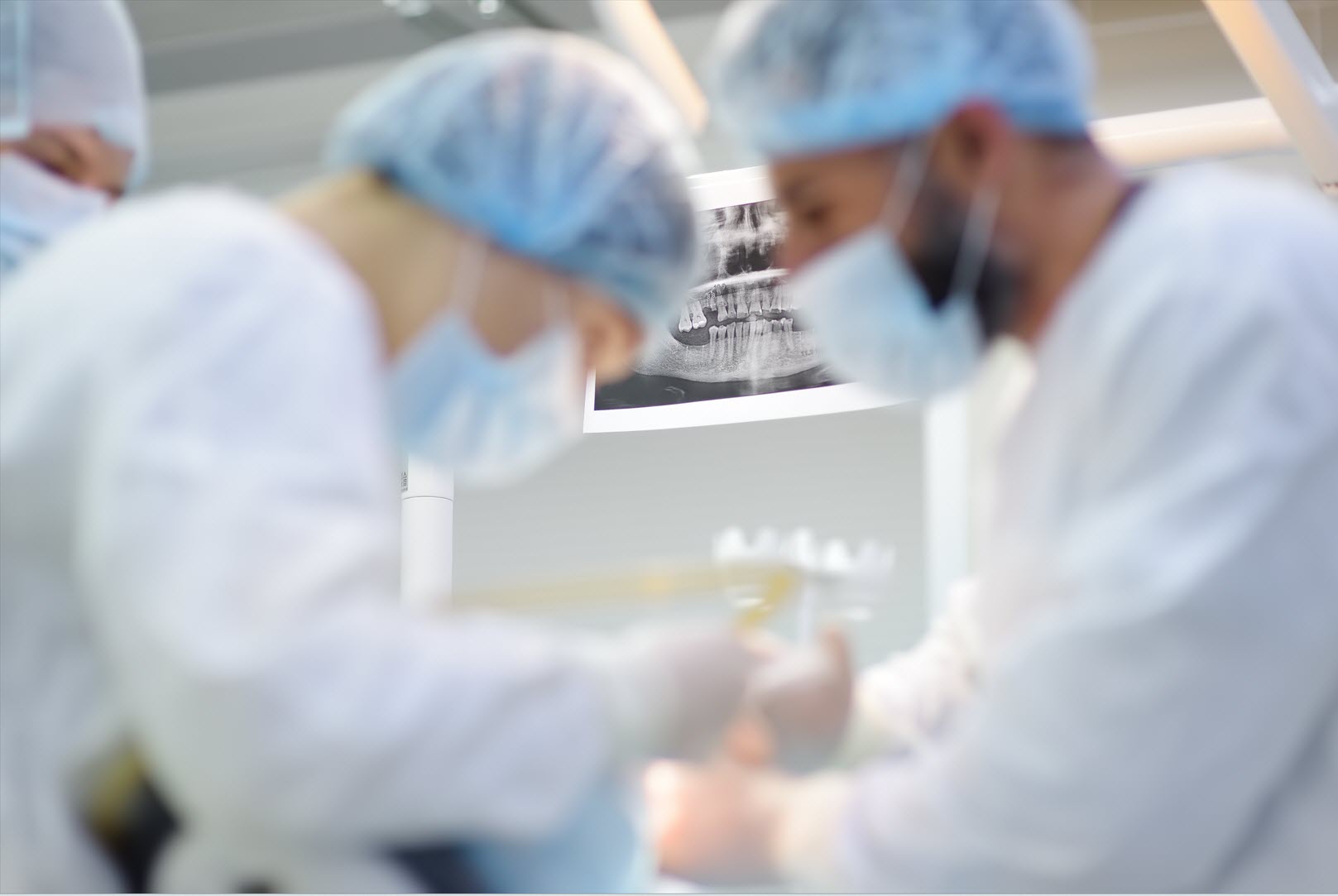 How Can Sedation Dentistry Brisbane Help?
The world of dentistry has evolved. Recognising these challenges, caring dentists have incorporated dental sedation techniques to ensure patients can receive necessary treatments pain-free and without paralysing fear. It's about pain management and creating an environment where patients feel safe and understood. It allows everyone to maintain a healthy smile, regardless of their apprehensions.
Imagine a scenario where the fear of going to the dentist doesn't hinder one's dental health, where even those most anxious about dental treatment can walk into a clinic assured that their fears will be addressed with compassion and expertise. This vision is the driving force behind the innovations in dentistry, making a world without dental phobias not just a dream but an attainable reality.
Types of Sedation Methods
Venturing into the world of sedation dentistry can be overwhelming, especially with the various options available. However, understanding each sedation method can help alleviate concerns and determine what's best for each individual's dental treatment. So, let's dive into the primary sedation options commonly employed in a dental practice.
Laughing Gas
Popularly known as laughing gas, its scientific name is nitrous oxide. It's a conscious sedation method and a common choice for those with mild to moderate anxiety. This gas is administered through a mask placed over the nose, offering a sense of calming relaxation without knocking you out. One of its many advantages is that its effects wear off quickly. So, when you're ready to leave the dental clinic, you're entirely alert. It ensures that even routine dental work can be done with minimal stress, promoting better dental health through consistent care. Please also see Happy Gas for Kids Dental and Happy Gas used by Paediatric Dentists.
Oral Sedation
Oral sedation involves sedative medications that are consumed orally. These oral sedatives are typically prescribed by the dentist and taken a short while before the dental procedure. They help reduce anxiety, allowing anxious patients to feel more at ease during their visit. The intensity of the sedation can vary, but patients typically remain awake but relaxed.
IV Sedation
When dental treatment requires a deeper level of sedation, especially for those with severe dental anxiety, iv sedation comes into play. IV sedation, short for intravenous sedation, involves administering sedative and pain-relieving drugs intravenously into the bloodstream. Commonly referred to as "twilight sedation," IV sedation keeps the patient in a conscious but deeply relaxed, dream-like state. IV sedation doesn't put you fully to sleep and only creates a deep calming relaxation.
IV sedation immerses patients into a dream-like state, often leading them to remember very little of the entire procedure. With IV sedation, patients with severe fear or sensitive gag reflex can comfortably undergo extensive treatment without crippling fear.
General Anaesthesia
For patients with extreme dental anxiety or those undergoing significant procedures, General Anaesthetic is the go-to choice. Administered by a specialist anaesthetist, this sedation option ensures patients are entirely asleep during their dental treatment. Unlike other sedation options, with dental work under General Anaesthetic, you'll be unconscious, not recalling anything from the procedure and waking up once all the dental work is completed.
What to Expect with Sleep Dentistry?
When you hear about sleep dentistry, you might wonder what it's all about. Well, it's a way to make dental treatments easier, especially for people who get extremely nervous at the dental clinic.
Unlike other sedation dentistry methods, sleep dentistry uses General Anesthesia to put you completely to sleep. With this sedation method, you'll be unconscious for the entire duration of dental procedures and won't remember anything when you wake up. It's a great option if you have hypersensitive gag reflexes or are about to have extensive treatments.
But don't worry! Even though you're asleep, the dentist and their caring team are always watching over you. They check your heart rate and breathing the whole time to ensure you're safe. So you can have peace of mind knowing they're taking good care of you.
In short, sleep dentistry is a great way to have a pain-free dentistry Brisbane experience. It makes getting dental treatments more comfortable, especially if you're very scared of the dentist.
Preparing for a Dreamy Visit: Steps to Take Before Undergoing Sleep Dentistry
Consultation: Before you dive into the world of sleep dentistry, it's crucial to have an in-depth consultation with your dentist. They will discuss the type of sedation dentistry you need and assess your medical history to determine the best approach.
The Day Before: Remember, the goal of a sleep dentistry procedure is to make your dental appointment as stress-free as possible. It's advised to have a light meal the night before and avoid consuming alcohol or caffeine.
Day of the Procedure: Avoid eating or drinking anything for at least six hours before your dental appointment. If the sedative medication is administered through an IV, you may also need to wear loose-fitting clothes for easy access to a vein.
What to Expect After a Dental Procedure with Sleep Dentistry
The Immediate Aftermath: You may feel groggy as you wake up from dental sedation, which is normal. Most patients don't remember the dental procedure due to the effects of the sedative administered.
Tips for a Smoother Recovery at Home: Rest is essential. Ensure you have a trusted person to drive you home after the sedation appointment. Eating soft foods and avoiding strenuous activities for a day will also help.
Addressing Side Effects and Concerns: Some patients may experience mild nausea or dizziness. Using a local anaesthetic during the procedure might lead to numbness, which wears off in a few hours.
Training and Expertise: Behind the Scenes of Sleep Dentistry
Rigorous Training: Experienced dentists who offer sleep dentistry undergo comprehensive training specific to sedation dentistry.
Highest Safety Standards: Procedures often occur in hospitals to ensure the best care. General Anaesthetic is sometimes used, especially if the procedure is complex.
Continuous Education: Like all fields in medicine, advancements in sedation dentistry require dentists to continue their education and stay updated on the latest techniques.
Sleep Dentistry for Special Needs Patients
Challenges and Safety: Special needs dental patients can find dental appointments intimidating. Tailored sleep dentistry approaches ensure their comfort and safety.
Stories of Hope and Transformation: Through sleep dentistry, many special needs patients who once feared dental visits now have positive experiences, transforming their oral health journey.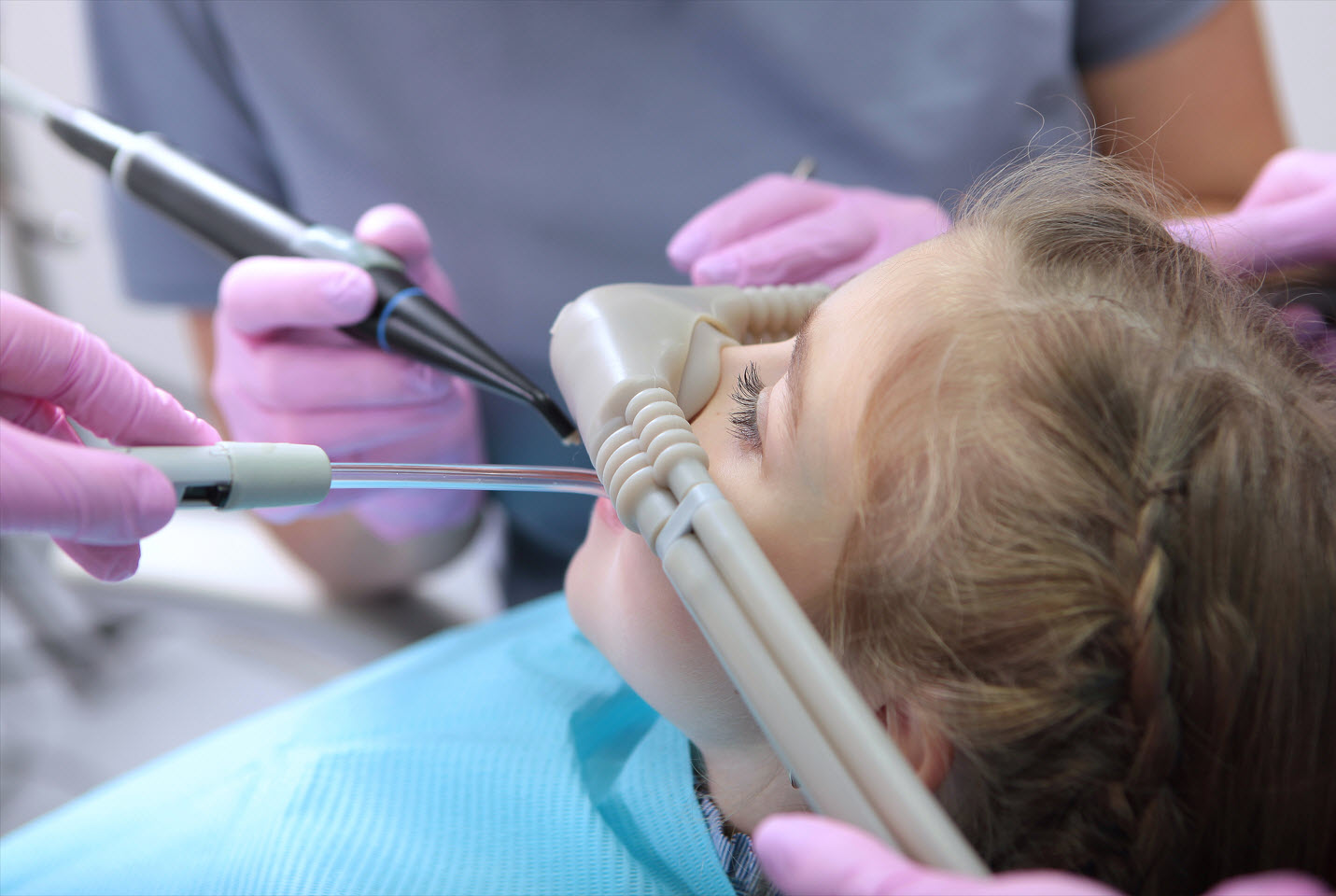 Sleep Dentistry for Children and the Elderly
Age-Specific Concerns: Both children and older adults may have apprehensions about dental procedures. Sedation dentistry can ease these fears.
Benefits and Peace of Mind: Sleep dentistry can make visits less traumatic for kids, offering parental peace of mind. For older people, it ensures they get the care they need without the stress.
Sleep dentistry is a transformative approach that makes dental appointments more comfortable, especially for anxious patients. The right preparation and understanding can pave the way for a stress-free dental experience.
Dream Through Your Appointment with Pure Dentistry!
At Pure Dentistry dentists in Brisbane, we understand the nerves that can come with visiting the dentist. That's why we specialise in sedation dentistry, bringing Brisbane patients comfort and ease during their procedures. From laughing gas to advanced sleep dentistry services, our dental practice offers options tailored to your needs. The best part? With sleep dentistry methods, you do not need multiple visits. Whether it's the calming relaxation of laughing gas or the deeper comfort of IV sedation, we aim to make your dental experience a dream. Dive into a serene dental experience at our dental practice; because at Pure Dentistry, we believe every patient deserves peace and comfort. Schedule your appointment today by calling the phone number 07 3343 4869.
Frequently Asked Questions
Can I be put to sleep at the dentist for wisdom teeth removal?
Yes, many patients opt to be put to sleep using sedation dentistry methods when undergoing wisdom teeth removal. It ensures a comfortable and anxiety-free experience during the procedure. This is general, and you must consult with your dentist to ensure you can use sleep dentistry for your treatments.
What kind of dentist puts you to sleep?
A dentist trained in sedation dentistry can administer various sedatives to help you relax or sleep. It could be a general dentist with additional training or a specialist in anesthesiology.
Do you get put to sleep to take a tooth out?
It depends on the patient's preference and the complexity of the extraction. For standard extractions, local anaesthesia might suffice. However, for those with dental anxiety or undergoing more complex procedures, sedation dentistry can be used to put the patient to sleep or in a relaxed state.
Can dentists put you to sleep in Brisbane?
 Yes, qualified dentists and anaesthetists in Brisbane can administer sedatives, including those that put you to sleep, as part of sedation dentistry practices. Always consult with your dentist first.
Will my private health insurance cover the sleep dentistry cost?
Coverage for sedation dentistry varies depending on your private health insurance provider and the specifics of your plan. It's always best to check directly with your insurance company before undergoing any procedure.
Do I also need a local anesthetic if I'm receiving sedation dentistry?
While sedation dentistry helps you relax or sleep, a local anaesthetic is often still used to numb the area being worked on. It ensures you don't feel pain or discomfort during the procedure, even as the sedative wears off.